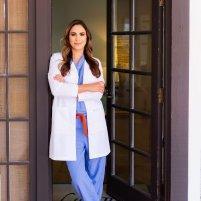 Parsa Orthopaedics & Sports Medicine Institute
Board Certified Orthopedic Surgeon serving Manhattan Beach, CA, Hermosa Beach, CA, Redondo Beach, CA, El Segundo, CA, Torrance, CA, Glendale, CA & Palos Verdes, CA
PRP therapy is a revolutionary treatment that can help restore your quality of life when arthritis pain grows unbearable. At Parsa Orthopaedics & Sports Medicine Institute, Dr. Parsa's surgical practice serving Manhattan Beach, CA, Hermosa Beach, CA, Redondo Beach, CA, El Segundo, CA, Torrance, CA, Glendale, CA & Palos Verdes, CA, she offers platelet-rich plasma (PRP) therapy to promote your body's own healing process and restore joint health. This type of treatment may also work well if you suffer pain or lose range of motion due to common conditions, such as tennis elbow or ligament tears. To learn more about the benefits of PRP therapy, schedule an appointment online or by phone.
What does PRP therapy treat?

Platelet-rich plasma (PRP) therapy is an innovative treatment that can improve range of motion and reduce pain in people who deal with arthritis. Dr. Parsa also uses PRP therapy for treating conditions such as tennis elbow, tendon inflammation, partial ligament and tendon tears, and partial ulnar collateral ligament tears.
What should I expect during PRP therapy?

Dr. Parsa performs the two-part procedure in a comfortable office environment. First, she collects a small amount of your blood, which she places in a centrifuge. The high-speed spinning of the centrifuge separates the platelet-rich plasma from the other parts of your blood.
The second part of the therapy involves reinjecting the plasma into the treatment area. Typically, treatment lasts only about 30 minutes, and you can return to your normal activities following the procedure.
How does PRP therapy work?

By injecting platelet-rich plasma into the arthritic or injured area, your body receives a higher concentration of blood platelets than your blood typically offers. These platelets promote the regeneration of tissue to trigger the natural healing process.
PRP therapy can hasten repair of tendons, muscles, cartilage, ligaments, and bone due damaged by injury or disease. This treatment can also:
Decrease pain
Reduce inflammation
Slow down the progression of arthritis
Increase lubricating fluid in the joint
Can PRP therapy prevent Tommy John surgery?

Tommy John surgery, named for a professional baseball pitcher who was among the first to be treated with the procedure, is effective in repairing tears in the ulnar collateral ligament (UCL) of the elbow, an injury now commonly treated among baseball pitchers. For those who don't want to pursue surgery to repair UCL tears, PRP therapy may help you put off the surgery or avoid it altogether.
Am I a good candidate for PRP treatment?

Dr. Parsa evaluates your medical history and performs a physical examination to determine if PRP therapy can help your specific injury.
You may be a good candidate for this type of treatment if other approaches haven't relieved the pain and immobility of arthritis, but you're not ready to consider joint replacement surgery.
To find out if PRP therapy is right for you, schedule a consultation with Dr. Parsa online or by phone.
Sports Medicine
more info
Shoulder Arthroscopy
more info
Knee Arthroscopy
more info
Joint Preservation
more info
Progenitor Cell Therapy
more info
Joint Replacement
more info
"Dr. Parsa has been outstanding. I broke my ankle in several places and she did a terrific job in putting it back together. She also has an excellent staff..."
"Dr. Parsa correctly diagnosed my knee after injuring it playing soccer. She is extremely skilled and provides the utmost level of care. Thank you Dr. Parsa!"
CAMERON P.
"Dr. Parsa has been outstanding. I broke my ankle in several places and she did a terrific job in putting it back together. She also has an excellent staff..."
"I have never met a doctor that is so willing to help their patient! Dr. Parsa did the PRP injection for me in my hip. It is working. She is one of the best doctors..."
MICHAEL M.
"if I could give Dr. Parsa 6 or 7 stars, I would. I would 100% recommend her to anyone needing a talented and sympathetic surgeon. Her bedside manner is out of a dream."
LIDCAY H.