Progenitor Cell Therapy Specialist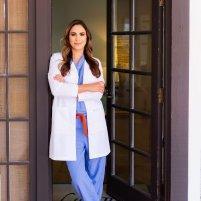 Parsa Orthopaedics & Sports Medicine Institute
Board Certified Orthopedic Surgeon serving Manhattan Beach, CA, Hermosa Beach, CA, Redondo Beach, CA, El Segundo, CA, Torrance, CA, Glendale, CA & Palos Verdes, CA
When you endure persistent pain due to osteoarthritis or an injury to a ligament or muscle, you may be a good candidate for progenitor cell therapy. At her orthopaedic surgery practice, Parsa Orthopaedics & Sports Medicine Institute, serving Manhattan Beach, CA, Hermosa Beach, CA, Redondo Beach, CA, El Segundo, CA, Torrance, CA, Glendale, CA & Palos Verdes, CA ,Dr. Parsa offers innovative progenitor cell therapies to restore your functionality without the risks of surgery. Progenitor cell treatment may be ideal for repairing a variety of injuries, especially sports-related meniscus tears and tendon damage. To learn more about the benefits of progenitor cell therapy, schedule a consultation online or by calling Dr. Parsa's office.
Progenitor Cell Therapy Q & A

What is progenitor cell therapy?

Progenitor cell therapy uses healthy progenitor cells to replace diseased cells that have created degenerative conditions, such as osteoarthritis, genetic disorders, and certain cancers. This treatment is also FDA-approved for treating fractures or breaks in bones that don't heal properly due to illness or disease.
Progenitor cells differ from other cells in that they can develop into specialized cells wherever the body needs them. These cells can grow into new muscle, bone, or blood cells and treat a variety of orthopaedic conditions. Progenitor cell therapy may effectively prevent the need for surgery for issues like:
Rotator cuff tears
Tendon injuries
Meniscus tears
Cartilage damage
Dr. Parsa examines your medical history and current symptoms to determine if progenitor cell therapy is right for you. She may initially try other therapies before recommending progenitor cell treatments.
Where do progenitor cells come from?

Most therapies use your body's own progenitor cells to regenerate into the needed specific cells to treat your condition. Dr. Parsa typically harvests progenitor cells from bone marrow. Laboratories can also create progenitor cells, specially manipulated to replace damaged cells in your body.
As you age, you start to lose both the quality and quantity of healthy progenitor cells. Dr. Parsa offers effective options to preserve progenitor cells for future treatments. As an executive medical consultant with Forever Labs, Dr. Parsa can harvest healthy cells, which you can then store at Forever Labs for later use.
How does progenitor cell therapy work?

First, Dr. Parsa must harvest progenitor cells from your body. She may opt to use cells from excess fat, blood, or bone marrow. Extracting bone marrow requires inserting a needle into your pelvic bone. Dr. Parsa provides a local anesthetic and a sedative to keep you comfortable during the procedure.
Dr. Parsa can administer progenitor cells directly into a torn tendon or ligament during a surgical procedure. She can also inject progenitor cells into the treatment area, using an ultrasound machine to guide her to the correct injection site.
Once in your body, the progenitor cells begin to divide, developing into the type of cells your body needs to heal injured tendons, ligaments, or cartilage. Over time, progenitor cell treatments can help reduce pain and inflammation in the injury site, restoring your functionality and range of motion.
Can I store my progenitor cells?

The number and therapeutic quality of our progenitor cells diminishes with age. Storing your progenitor cells today preserves them for future therapies that combat age-related disease, like arthritis, and perhaps aging itself.
We are now working with Forever Labs to harvest and store your progenitor cells. Click here for more information on Forever Labs and ask Dr. Parsa about it on your next visit.
To find out if you're a candidate for progenitor cell therapy, schedule an appointment online or by phone.
Sports Medicine
more info
Shoulder Arthroscopy
more info
Knee Arthroscopy
more info
Joint Preservation
more info
Progenitor Cell Therapy
more info
Joint Replacement
more info
"Dr. Parsa has been outstanding. I broke my ankle in several places and she did a terrific job in putting it back together. She also has an excellent staff..."
"Dr. Parsa correctly diagnosed my knee after injuring it playing soccer. She is extremely skilled and provides the utmost level of care. Thank you Dr. Parsa!"
CAMERON P.
"Dr. Parsa has been outstanding. I broke my ankle in several places and she did a terrific job in putting it back together. She also has an excellent staff..."
"I have never met a doctor that is so willing to help their patient! Dr. Parsa did the PRP injection for me in my hip. It is working. She is one of the best doctors..."
MICHAEL M.
"if I could give Dr. Parsa 6 or 7 stars, I would. I would 100% recommend her to anyone needing a talented and sympathetic surgeon. Her bedside manner is out of a dream."
LIDCAY H.